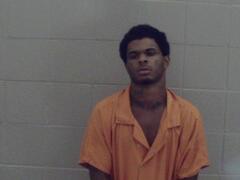 By Ray King
A $5,000 bond was set Friday for a Pine Bluff man accused of breaking into a building Thursday.
Pine Bluff District Judge John Kearney set the bond after ruling prosecutors have probable cause to charge Rashaud Scott, 21, with commercial burglary.
Reading from a probable cause affidavit from Detective Tamina Smith, Deputy Prosecutor Beth Carson said police responded to a reported burglary at 316 W. 6th Ave.
The Public Defender's Office was appointed to represent Scott who Cason said had no prior convictions or pending charges and he was told to come back to court Sept. 7.