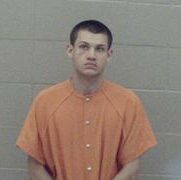 By Ray King
An investigation into a report that a street bike had been stolen Monday resulted in the arrest of a Pine Bluff man found with the bike the next day.
Noah Roush, 20, will have to post a $5,000 bond to be released from the adult detention center after Pine Bluff District Judge John Kearney ruled Wednesday that prosecutors have probable cause to charge him with theft by receiving.
Reading from an affidavit from Detective Chris Wieland, Deputy Prosecutor Mircha King said the scooter or street bike had a value of $1,500.
Roush asked for an attorney and was not questioned. He was told to come back to court on June 21.