By Ray King
A reported armed disturbance at an apartment on West Barraque Street Friday resulted in the arrest of a man who allegedly threatened his girlfriend with a knife.
Camron Smith, 21, was taken into custody and when questioned, admitted pulling out a pocket knife but denied pointing it at the woman.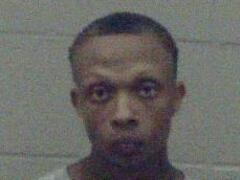 During a court hearing Monday, Deputy Prosecutor Beth Carson said when officers got to the apartment, they spoke to the victim,
Jefferson County District Judge Kim Bridgforth set a $30,000 bond for Smith after ruling prosecutors have probable cause to charge him with aggravated assault on a family or household member. He was ordered to have no contact with the victim until the case is settled.