By Ray King
A Pine Bluff man was arrested Tuesday after he allegedly fired a shot at another man during an altercation.
Roger Reed, 57, who had prior convictions in Grant and Cleveland County will have to post a $25,000 bond to be released from the adult detention center after Pine Bluff District Judge John Kearney ruled prosecutors have probable cause to charge him with aggravated assault and being a felon in possession of a firearm.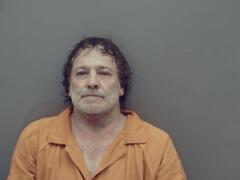 During the court hearing Thursday, Deputy Prosecutor Jill Reed explained what Reed was accused of doing.
Sheriff's Lt. Kaylon McDaniel reported that Reed's roommate had invited the victim to the house to bring a car battery for the roommate and after getting consent to search, deputies located a rifle.
Roger Reed was ordered to have no contact with the victim and told to come back to court on July 20.