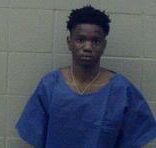 By Ray King
A $25,000 cash-only bond was set Tuesday for a Pine Bluff man accused of shooting two people in July.
Jefferson County District Jude Kim Bridgforth set the bond after ruling prosecutors have probable cause to charge Keion Isom, 18, with first-degree battery.
Reading from a probable cause affidavit from Detective Tamina Smith, Deputy Prosecutor Beth Carson said on July 8 at 1:30 a.m., police were sent to South Olive Street in response to a reported shooting.
Carson said Isom has charges of discharging a firearm from a car and terrorist act and is on bond and was out on bond at the time of this incident.
He was ordered to have no contact with the victim until the case is settled.