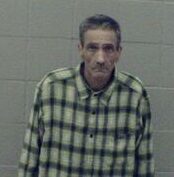 By Ray King
A Pine Bluff man with what prosecutors called an "extensive criminal history" was arrested Thursday in connection with a reported residential burglary.
Ross Tweedy, 59, was found on the porch of the house at 1506 Humac St., by the son of the owner of the house who called police, Deputy Prosecutor Lisa McGriff said during a court hearing Friday.
Detective Sgt. Steven Rucker reported that police were contacted by the owner of the house on May 6 who said she had received text messages and video from her son about the burglary.
When Tweedy was questioned, he denied breaking into the house and said he got the camera from a homeless man and the videos were taken inside his apartment.
McGriff said Tweedy has prior drug-related convictions, being a felon in possession of a firearm and forgery.
Pine Bluff District Judge John Kearney set a $25,000 bond for Tweedy after ruling prosecutors have probable cause to charge him with residential burglary and theft of property. Tweedy said he would hire his own attorney.