By Ray King
A $25,000 bond was set Monday for a Pine Bluff man accused of threatening to kill her former girlfriend.
Jefferson County District Judge Kim Bridgforth set the bond after ruling prosecutors have probable cause to charge Vincent Peal Jr., 22, with aggravated assault.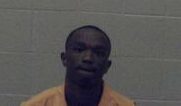 Deputy Prosecutor Beth Carson said on Friday, the victim can to the police department and reported that Peal, her ex-boyfriend tried to hit her with a vehicle and said this was not the first time that he had tried to kill her.
Carson told the court what Detective Corey Wilfong said in a probable cause affidavit.
Peal was ordered to have no contact with the victim and said he would hire his own attorney.