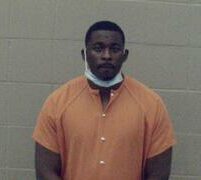 By Ray King
A Pine Bluff man accused of choking and hitting the mother of his child Feb. 2 was arrested over the weekend.
Harold Miller, 37, told Pine Bluff District Judge John Kearney Monday that he would hire his own attorney and was instructed to have no contact with the alleged victim until the case is settled.
Kearney set a $25,000 bond for Miller after ruling prosecutors have probable cause to charge him with aggravated assault on a family or household member.
Reading from a probable cause affidavit from Detective Enrique Soto, Deputy Prosecutor Beth Carson told the details of the incident.
Miller was told to come back to court on March 1.