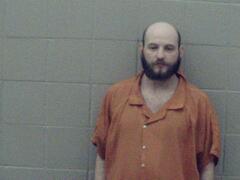 By Ray King
A $25,000 bond was set Thursday for a White Hall man accused of battering his grandmother.
Pine Bluff District Judge John Kearney set the bond after ruling prosecutors have probable cause to charge Robert Coins, 31, with second-degree domestic battery.
Reading from a probable cause affidavit from White Hall Police Investigator Clayton Cantrell, Deputy Prosecutor Beth Carson said a White Hall officer was sent to Jefferson Regional Hospital Wednesday to investigate a battery that occurred in White Hall.
Coins was ordered to have no contact with the victim until the case is settled. He said he would hire his own attorney.