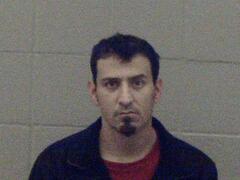 By Ray King
A Pulaski County man who has pending charges there was arrested Tuesday after he allegedly broke into a parked vehicle.
Carlos Zavala, 35, was identified from surveillance video near the Arkansas Department of Transportation parking lot at 8001 Sheridan Road where the theft occurred Monday.
Deputy Prosecutor Lisa McGriff said during a court hearing that the victim had contacted White Hall Police bout the theft.
White Hall Police Investigator Clayton Cantrell reported that Zavala then left the parking lot and went to the Travel Plaza convenience store on Sheridan Road where he made numerous purchases.
McGriff said when Zavala was questioned, he admitted taking the tools and took officers to residences in Pulaski and Saline Counties where the stolen items were recovered.
Because of the pending charges In Pulaski County, Jefferson County District Judge Kim Bridgforth set a $25,000 bond for Zavala Friday after ruling prosecutors have probable cause to charge him with breaking or entering and theft of property.
He was told to come back to court on Feb. 23.