The National Weather Service has now confirmed that at least seven tornadoes touched down in Arkansas on Thursday afternoon.
An EF-1 tornado touched down in southwest Little Rock, causing damage around the I-430/I-30 Interchange. High winds knocked over semi-trucks and roofs in the area were blown off. Trees and powerlines were also knocked down. This was the first tornado confirmed in Little Rock since 2011.
Around 1:15 p.m., an EF-0 tornado touched down north of Sherwood in the Gibson community. The tornado had estimated peak winds of 85 miles per hour and tracked 4.83 miles. Another EF-0 tornado tracked across northern portions of Pulaski County around 1:32 p.m., roughly five miles west of Cabot. The tornado tracked 1.01 miles and had peak winds of 85 miles per hour.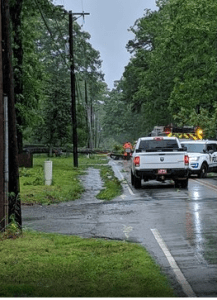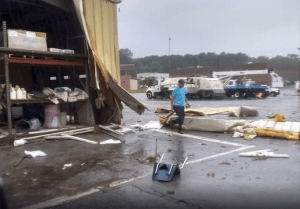 A fourth tornado track was identified near Swifton in Jackson County. It was also rated an EF-0. The system that hit central Arkansas on Thursday began unexpectedly spinning as it traveled northwest into the Little Rock area.
There was no damage, but reports show that an EF-0, the fifth tornado, touched down in northern Greene County near Lafe.
The 6th tornado was an EF-0 near Olmstead in Pulaski County.
This tornado formed just south of Frenchman Mountain Road east of Cato near the intersection of Watson Road where a tree was uprooted and a limb snapped off a tree. It moved northeast into far southeast Faulkner County briefly before moving back into Pulaski County.
A 7th EF-0 tornado was also confirmed near Otto in Faulkner County around 1:35 p.m.
A 8th EF-O tornado was confirmed near Des Arc in Prairie County.
This brief tornado moved from northeast to southwest, with trees being uprooted along Faulkner Gap Road. A small shed was destroyed with several limbs also snapped off trees.
No injuries were reported in any of the storms.
The state's total count for confirmed tornadoes in 2019 is now up to twelve.