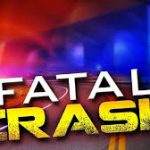 November 26, 2019   5:21 pm
Two Seniors at Sheridan High School have been confirmed to have passed away tragically today in a collision on Highay 270 approximately 1 mile west of the Grant and Jefferson County line.
Deltaplexnews.com has learned the identity of the victims but will not release the names until Arkansas State Police has been able to notify family members.
The wreck occurred approximately 1:12 pm Tuesday November 26, 2019. A 18 wheeler and a pick up truck were the vehicles involved in the fatal crash.
Earlier in the afternoon was thought that a car not pickup was involved in the accident.  At this point many rumors surround the fate of the driver of the eighteen wheeler, no information has been confirmed.
Traffic is beginning to flow once again at the accident scene, but police and other workers are still at the scene at this hour.
The Sheridan school district has released the following statement:
The Sheridan School District is saddened by the tragic news that two Sheridan High School seniors died in a car accident this evening. Our thoughts and prayers are with these families and their friends at this incredibly difficult time.
This is a very sad day for our students, staff and school community. Death can be difficult for us to understand, especially when it is sudden. It is important that we show compassion and support each other.
The Sheridan High School cafeteria will be open tomorrow morning at 9 a.m. Counselors will be available to help our students and staff cope with this tragedy.