33-year-old Felecia Channell of Jonesboro was found dead in her home on Floyd Street by a family member Tuesday.
Jonesboro Police Department Public Information Specialist Sally Smith says, Channell was found on the floor of her bedroom with her hands bound and a plastic bag over her head. A suspect has been arrested in connection with the murder. Jonesboro police, the U.S. Marshall's Office and the Department of Arkansas Community Corrections, arrested 34-year-old Robert Curtis Robinson, Jr. on Thursday afternoon in Bald Knob.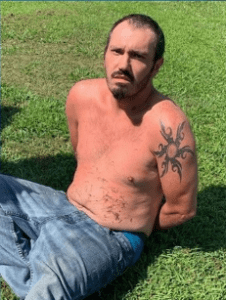 Robinson said that on the day of the murder, he and Channell were involved in a BDSM sexual act, when she became unresponsive. Judge David Boling charged Robinson with first-degree murder on Friday. He will appear in court again on October 22nd. His bail is set at 2 million dollars.