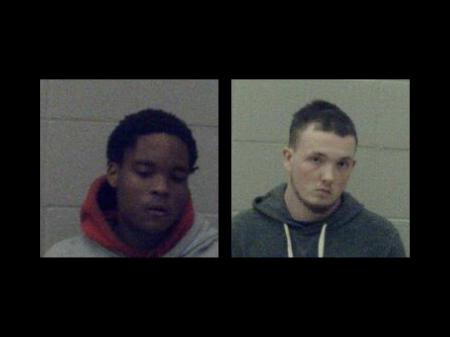 By Ray King
Two Pine Bluff teenagers who were arrested Monday after a high-speed chase on I-530 made their first court appearance in Jefferson County District Court Wednesday.
Tyler Phillips, 19, and Donterius Clinkscale, 18, were taken into custody by Arkansas State Troopers and other law enforcement officers following the chase.
During the court hearing, Deputy Prosecutor MIrcha King explained what happened.
King said there was a third passenger in the vehicle, a juvenile male who was taken to the juvenile detention center.
When Clinkscale was searched, officers reportedly found 15 credit and debit cards with names of other people on them. A handgun was also found in the vehicle but King said investigators have not determined as yet if that gun was stolen.
Jefferson County District Judge Kim Bridgforth set a bond of $15,000 for Phillips on probable cause of theft of property and $15,000 for Clinkscale after ruling prosecutors have probable cause to charge him with theft by receiving, theft of property, felony fleeing, and contributing the welfare of a minor.
The Public Defender's Office was appointed to represent both teens.