By Ray King
A Pine Bluff man was arrested Thursday after a home security video recorded him entering a parked vehicle on Aug. 2.
When he was questioned, Jawoney Heard, 25, admitted that the video showed him entering the vehicle and said he was desperate for money because he was basically homeless. He also said he did not know the names of the other individuals who were in the video.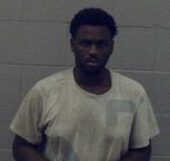 Reading from a probable cause affidavit from Detective Keith Banks, Deputy Prosecutor Beth Carson said on Aug. 2 at 6:30 a.m., police were sent to Smuggler's Lane in response to a reported breaking or entering.
On Monday, Jefferson County District Judge Kim Bridgforth set a $15,000 bond for Heard after ruling prosecutors have probable cause to charge him with breaking or entering. He said he would hire his own attorney.