By Ray King
A $15,000 bond was set Monday for a Pine Bluff man allegedly involved in an armed disturbance Saturday.
Pine Bluff District Judge John Kearney set the bond after ruling prosecutors have probable cause to charge Dorvaneius Henderson, 23, with aggravated assault and terroristic threatening.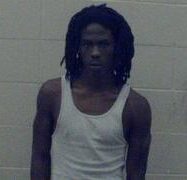 During a court hearing, Deputy Prosecutor Beth Carson said at 4 p.m., police responded to a reported shooting at 1600 N. Iris St.
Henderson was ordered to have no contact with the victim and told to come back to court on April 6.