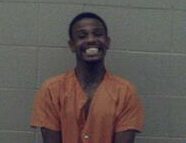 By Ray King
A $15,000 bond was set Tuesday for a Pine Bluff man who allegedly pointed a gun at a woman on Sunday.
Jefferson County District Judge Kim Bridgforth set the bond after ruling prosecutors have probable cause to charge Derron L. Green, 31, with aggravated assault.
Reading from an affidavit from Detective Mike Merritt, Deputy Prosecutor Beth Carson said police were sent to the Seasons Apartments on West 33rd Avenue in response to a reported armed disturbance.
Cason said Green had left before police arrived and was located at a convenience store.
Green was ordered to have no contact with the victim until the case is settled and told to come back to court Nov. 29.