By Ray King
A $15,000 bond was set Monday for a Pine Bluff man accused of pushing his pregnant wife down, injuring her leg.
Pine Bluff District Judge John Kearney set the bond after ruling prosecutors have probable cause to charge Laron Shaw Sr., 39, with felony third-degree domestic battery.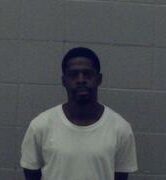 Deputy Prosecutor Beth Carson said at 10:40 p.m. Saturday, police were sent to a reported disturbance at 23rd Avenue and Cherry Street.
Carson said police did not interview Shaw because he was intoxicated. He was convicted on two counts of aggravated assault on a family or household member in 2020.
Shaw was ordered to have no contact with the victim until the case was settled and told to return to court on Jan. 5.