By Ray King
A $15,000 bond was set Monday for a Pine Bluff man accused of making threats to kill another person.
Jefferson County District Judge Kim Bridgforth set the bond after ruling prosecutors have probable cause to charge John Boston, 22, with terroristic threatening.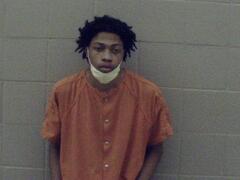 Deputy Prosecutor MIrcha King told the court what led to Boston being arrested.
Boston was ordered to have no contact with the victims and to come back to court Dec. 6. He said he would hire his own attorney.