12 All-America Honors For Arkansas, Pair Of First-Team Accolades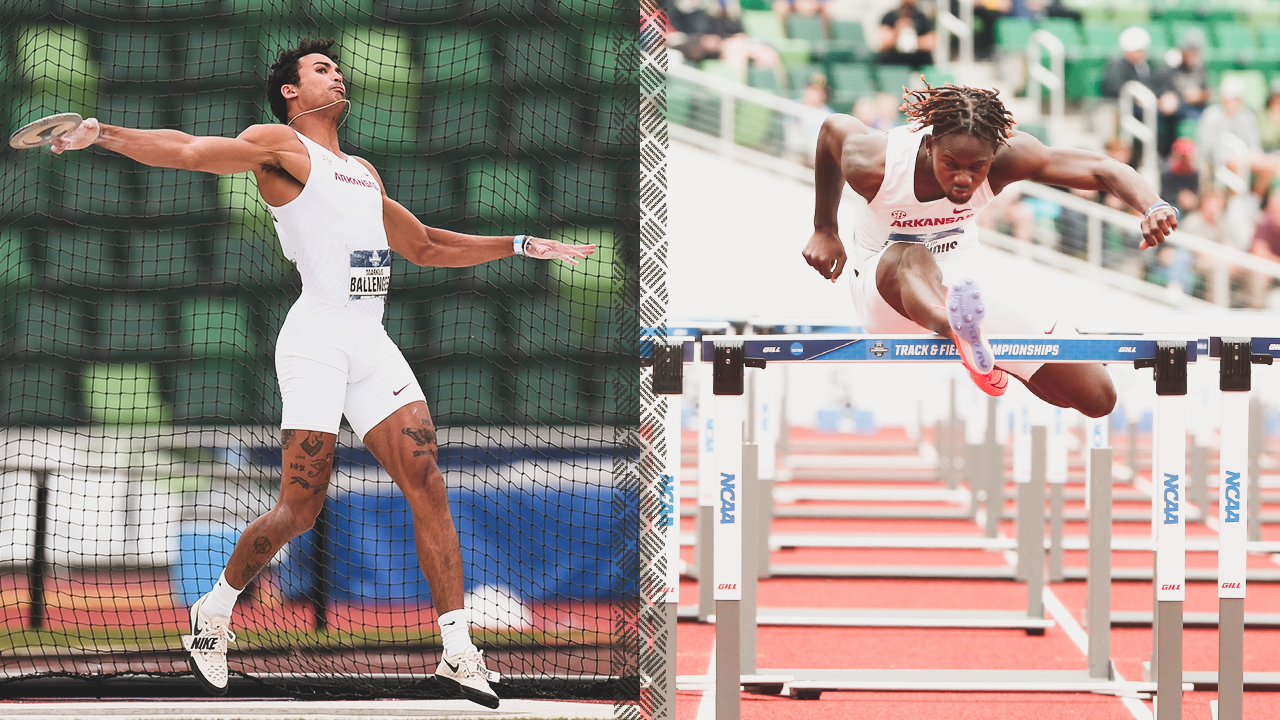 SHAWN PRICE
NEW ORLEANS, La. – Arkansas earned 12 All-America honors from the NCAA Outdoor Championships held this past weekend at the University of Oregon. The Razorbacks had a pair of first-team honors from Markus Ballengee and Phillip Lemonious along with 10 second-team honors.
Ballengee and Lemonious both finished third in their respective events, decathlon and 110m hurdles, at Hayward Field. First-team designation went to those who finished among the top eight in each event.
Second-team honors, for placing ninth to 16th in the NCAA meet, were awarded to nine Razorbacks, with Jalen Brown earning a pair of honors on the Arkansas 4×100 and 4×400 relays. Also receiving second team honors were Gilbert Boit, Carl Elliott, III, Jeremy Farr, Kristoffer Hari, James Milholen, Josh Oglesby, Rhayko Schwartz, and Roman Turner.
Three Razorbacks receiving honorable mention were Amon Kemboi, LaQuan Nairn and Daniel Spejcher.
2021 All-America – NCAA Outdoor
| | |
| --- | --- |
| First Team | 2 |   |
| Markus Ballengee | Decathlon |
| Phillip Lemonious | 110m Hurdles |
|   |   |
| Second Team | 10 |   |
| Gilbert Boit | 10,000m |
| Jalen Brown | 4×100 Relay, 4×400 Relay |
| Carl Elliott, III | 110m Hurdles |
| Jeremy Farr | 4×400 Relay |
| Kristoffer Hari | 4×100 Relay |
| James Milholen | 4×400 Relay |
| Josh Oglesby | 4×100 Relay |
| Rhayko Schwartz | 4×400 Relay |
| Roman Turner | 4×100 Relay |
|   |   |
| Honorable Mention | 3 |   |
| Amon Kemboi | 5,000m |
| LaQuan Nairn | Triple Jump |
| Daniel Spejcher | Decathlon |