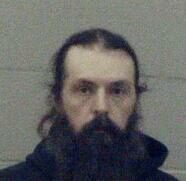 By Ray King
A $100,000 bond was set Friday for a Pine Bluff man accused of sexual activity with a child.
Jefferson County District Judge Kim Bridgforth set the bond after ruling prosecutors have probable cause to charge Chadwick Garner, 43, with rape and sexual indecency with a child.
Reading from an affidavit by Detective Chris Wieland, Deputy Prosecutor Jill Reed said an investigator from the Arkansas State Police Crimes Against Children unit contacted Pine Bluff Police Wednesday about an alleged sexual assault on a 6-year-old girl that had occurred at a house on the west side of Pine Bluff.
When Garner was questioned, he said the incident did not occur. He was told to come back to court Feb. 23.