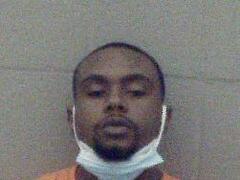 By Ray King
A $10,000 bond was set Friday for a Pine Bluff man accused of stabbing his mother's boyfriend.
Jefferson County District Judge Kim Bridgforth set the bond after ruling prosecutors have probable cause to charge Taderrian Wiley, 24, with first-degree domestic battery.
Reading from a probable cause affidavit from Detective Corey Wilfong, Deputy Prosecutor Shana Alexander told the court what Wiley was accused of doing,
Wiley was ordered to have no contact with the victim until the case is settled and to come back to court Feb. 11.