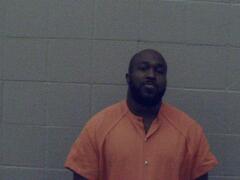 A Pine Bluff man was arrested Saturday after he was found inside a parked vehicle on Collegiate Circle.
During a court hearing Monday, Deputy Prosecutor Mircha King said Jeromeo Cobbs, 33, was taken into custody after police responded to a reported carjacking.
Jefferson County District Judge Kim Bridgforth set a $10,000 bond for Cobbs, who King said had a prior conviction for theft of property in 2014, after ruling prosecutors have probable cause to charge him with breaking and entering.
Cobbs was ordered to have no contact with the victim until the case is settled.