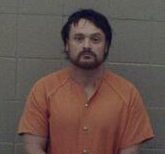 By Ray King
A $10,000 bond was set Friday for a Pine Bluff man who was found inside a business on South Blake Street that was closed.
Lincoln County District Judge Philip Green set the bond after ruling prosecutors have probable cause to charge Paul Lackey, 31, with breaking or entering and criminal mischief.
Reading from a probable cause affidavit from Detective Michael Boykin, Deputy Prosecutor Mircha King said police were sent to 19th and Blake Street in response to a reported breaking or entering and when they arrived spoke to the owner.
Green, who was sitting in for Jefferson County District Judge Kim Bridgforth appointed the Public Defender's Office to represent Lackey.