By Ray King
A $10,000 bond was set Friday for a Fordyce man accused of stealing plywood bundles from his employer.
Jefferson County District Judge Kim Bridgforth set the bond after ruling prosecutors have probable cause to charge Brooks Eddington, 48, with felony theft of property.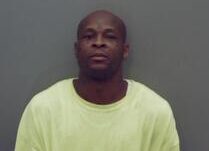 Reading from an affidavit from Sheriff's Investigator Terry Wingard, Deputy Prosecutor Jill Reed said Wingard was contacted on Tuesday by the manager of Hoover Treated Wood Products about employee theft.
Reed said when Eddington was questioned, he said another employee had made a deal to sell the wood and said he was paid $500 for each bundle of wood that he had sold. Eddington had $1,200 in his pocket that he said he got from the sale of the plywood.
Eddington said he would hire his own attorney and was told to come back to court on July 28.